Historic Stencils
Quick Navigation
Early American Stencils
Heraldry Symbols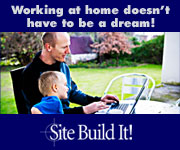 Historic Stencils that I made with Adobe Illustrator.
I tried to be as precise as I could, despite not being a professional user. It was interesting to reproduce those drawings, seen on capitels of church pillars, Middle Ages architecture, heraldry symbols on warfare objects and so on.
I hope you will enjoy.
I will add more, so it's clearly a continous workshop, exactly like in medieval time, only I hope I don't need 200 years to finish this section of my website!

Seal of Sir Thomas de Beauchamp, 11th Earl of Warwick who died in 1369.
The seal is dated 1369.
You can follow me in my personal journey into Adobe Illustrator stencil and vector making
here
.
There is something about vector drawing which attracts me. In a way it's very creative, yet, at the same time, you need to be very preicse and by zooming in at very magnitude you an actually see...mathematics. Yes, you can really see the "vector", the segments and dots which make up your work. Mathematics for art.
Moreover, vector art, is very "light", portable I would say. The files are small in bytes-size but elastic in geometrical size and so can be adapted for any need without loosing details, unlike in Adobe Photoshop.
A great experience and something I would like to share.
Read on the my Adobe Illustrator Tutorials!
---
Return from historic stencils back to the homepage
[
?
] Subscribe To This Site
.